Dixon High School


Class Of 1963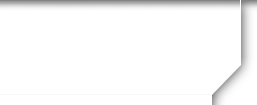 Message Forum
Welcome to the Dixon High School Message Forum.
The message forum is an ongoing dialogue between classmates. There are no items, topics, subtopics, etc.
Forums work when people participate - so don't be bashful! Click the "Post Response" button to add your entry to the forum.
11/29/16 04:52 PM
#1

Was quite a shock to learn of Larry Hagen passing, it will be a major loss to our Class of 63. Our sympathy and prayers to Wendy and his family. Shirley Long
11/30/16 08:15 AM
#2

RIP Larry--Friend, Teammate, Classmate.

W.K. "Chip" Hicks
11/30/16 10:01 AM
#3

Wendy,

My thoughts & prayers go out to you & your family at this most difficult time. Larry loved our class, did many wonderful things to keep us together & will be greatly missed.
12/01/16 12:32 PM
#4

I too express my deep condolences to Wendy and the Family. Larry was a friend for all of us, whether we lived in Dixon or across the country. I always appreciated his e-mails regarding the class. I have fond rememberances of Larry in school and at our reunions. I will miss him.
11/03/17 12:00 PM
#5

Another of our lovely souls has passed on. Here's the message I received this morning from Sally Welty's husband Brian Hedrick:

Sally's well lived life is over. She passed yesterday at home. Wake is Sunday 2 to 5 pm at Jones Funeral home in Dixon. Mass on Monday 10:30 am at St Pat's in Dixon. Obit will be in the suburban paper....Daily Herald....online with Rockford Register Star. Also in the Dixon Telegraph.

Not sure who to notify in your class now that Larry Hagan is gone.

Doug Stuart
11/04/17 04:16 PM
#6

I am so sorry to hear of Sally's passing. My heart goes out to her family.
11/05/17 08:27 AM
#7

Thanks, Doug for letting us know about Sally. Brian & family please accept our deepest sympathy at this difficult time. Our thoughts, prayers & love are with you & family. Take care!
11/05/17 03:42 PM
#8

So very sorry to hear of Sally Welty Hedrick's passing. I have the most happy memories of her and our lives in high school. Prayers and condolences to her family. Love to all, Louise
11/05/17 04:25 PM
#9

So very sorry to hear of Sally Welty Hedrick's passing. Prayers and condolences to her family
11/06/17 11:12 AM
#10

I was so saddened to hear of Sally's passing. Our prayers are with her family.
05/04/18 06:12 PM
#11

Thanks to the Reunion Committee for putting this together! Steve and I are so looking forward to seeing everyone, but so sad as I review the classmates we've lost. We will be flying in from our "Time Share Condo" in Northern Vermont, so was pleased to see that it was going to be more casual. Makes the packing a bit more simple. For that matter, at our age, simple is BEST!!!! Ha!

Again, thanks so much for all you do to keep us all together.

Judy Rorer
08/23/18 04:59 PM
#12

I have just heard of Loren Wilson's passing away and am deeply sadened. As with the other classmates that have slipped away from our closenit family we take heart. Great memories and unforgettable times mixed with a wee bit of WELL YOU NO! Rest In Peace my friend.
08/25/18 09:02 AM
#13

Loren was a great guy & so friendly to all of us in school. Prayers & thoughts are with his family.
11/18/20 08:05 AM
#14

So sorry to hear of Roger Hoyle passing. Such great memories of him and Jan. RIP Roger
01/11/21 07:16 AM
#15

Thank you for the recent photo and for the video posted. I left Dixon in 1963 so it is interesting to see some things are still the same and some have changed. Whoever did the video did a great job and it is appreciated.