Dixon High School


Class Of 1963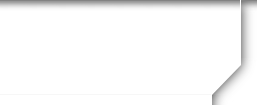 Message Forum
Welcome to the Dixon High School Message Forum.
The message forum is an ongoing dialogue between classmates. There are no items, topics, subtopics, etc.
Forums work when people participate - so don't be bashful! Click the "Post Response" button to add your entry to the forum.
07/04/13 10:11 AM
#6

HAPPY 4TH OF JULY TO EVERYONE. MAY IT BE SAFE AND MEMORABLE FOR ALL .
09/04/13 12:33 PM
#7

A huge THANK YOU to all who attended the "Golden" Reunion. I think everyone had a great time. I know it was all worthwhile for Wendy and I. We had a blast.

You classmates really came through! We have enough in donations to keep the Website going and have "seed" money for the 55th.

I hope all will continue to use the Website for communication and especially for comments both positive and negative about the 50 year Reunion. We would also welcome suggestions for the future.
09/05/13 09:22 AM
#8

Thanks Larry, Wendy and the committee for the great job on the reunion. Enjoyed it immensely.
09/17/13 03:44 PM
#9

Mary Jane Concotelli (Ceffalio)

I wsn't able to attend the reunion, but I want to thank Larry for all the work that he and the committee did to prepare for the event, the great web page and the pictures posted after the reunion. Great job!

Mary Jane Concotelli Ceffalio
12/06/13 11:21 PM
#10

It is with great sorrow I inform you that my beloved husband, Frank Pinkoczi, passed away November 26th in Rockford. He suffered greatly from kidney failure, went into cardiac arrest and did not recover. Going to the 50th Class Reunion was a real highlight for him. Thank you, Dian Gunderson Pinkoczi
12/09/13 01:53 PM
#11

Dian,

My sincere condolences on the loss of Frank, a husband, father and fellow classmate.

Jerry Curtis

DHS Class of 63
12/23/14 01:30 PM
#12

Wishing my fellow classmates of the DHS Class of 1963 a Merry Xmas and a great new year.
12/25/14 02:55 PM
#13

The summer before Pat (Martin) Dixon and Mike Wadsworth went to serve our country, Pat Green and myself worked with them at Medusa Portland Cement Company (1967 I believe). We were all on the (unskilled) labor force. One of the ball mills had a bad seal and I was assigned to clean up the cement that leaked out. Understand it was like working inside a drum with the steel balls rolling around in the metal drum--couldn't hear a thing. While I was working, Pat dropped small (worn) steel balls on my hardhat. I caught on after about three of them hit me. I couldn't see much through the dust but Pat was up on the catwalk--laughing.

Later that day, I caught 3 or 4 pigeons and put them in a cardboard box. I put the box in Pat's old Rambler station wagon with the flaps of the box tied so that the pigeons would release when the door was jerked open. It worked great; the pigeons launched, startling Pat and Mike--plus feathers and bird crap. It was an easy setup as the driver's door was tied shut and the passenger door had to be jerked open. Pat was mad--had an expected "I'm going to kick your a--" reaction. I said, "Maybe next time you won't drop steel balls on me when I'm working." Then we laughed. We all had our time with Pat. He seemed to reach out to everyone; in that regard he was indeed special.

I served a little over 22 years in the military (1970-1992)--active duty Army (10 years) retiring CWO4 from the USNR. During my time here in the Washington area (since 1977), I visited Pat's name on the "Wall" several times. It's an emotional experience, almost like you can feel the presence of those who died with their lives incomplete. Military service leaves a mark on yo--for one reason you come to know a lot of folks like Pat who don't come back or who come back wounded mentally or physically. Every year when we donate to Disabled American Veterans, I write on the form "for Pat Dixon." It goes to say, "Freedom isn't free." Live long and prosper.
12/26/14 12:45 PM
#14

Mike...Thank you for such a great story about you and Pat Dixon's antics!!! I could actually picture the whole thing as a movie playing in my mind. That kind of puts to rest my grandson thinking people my age were fuddy duddys as young ones! Oh...the stories I could tell him......well,I just wouldnt. Better for him to retain his idea!! Anyway, thanks for the chuckles!

Carol Bishop Covato
12/27/14 11:17 AM
#15

Thanks Mike for the memory. I remember Pat as someone to really look up to even at a very young age.
It was good to hear from you - it is so easy to lose track of people with whom we spent many years. I just
wish I had been more outgoing in those years instead of so stinking shy and reserved. Take care,
Tom Bales
07/17/15 04:06 PM
#16

Greetings to Everyone! Since we're all celebrating our 70th, I'd like to invite you to join us mid February on a trip to Punta Cana, Dominican Republic. It's a direct flight from Rockford, IL to an all-inclusive resort at a cost of $2,200 per person. Call me 815-291-0301 for more details and I'll send them in an e-mail. Andy Chinouth
07/25/15 01:23 PM
#17

Thanks for the invitation for the Birthday Party. I'm sorry I won't be able to make this party.

Hopefully I'll make the next one! Would that be the 55th Anniversary? Keep us informed of

what's happening.

Mike Gallagher
12/24/15 01:40 PM
#18

Merry Christmas everyone and have a great New Year. Meet the latest addition to our family, great granddaughter Jaleena Siders born December 2nd.

Phil Kratzer
12/26/15 01:24 PM
#19

What a wonderful gift for Christmas.
12/27/15 12:27 PM
#20

Beautiful baby and a great gift for your family!!!
11/29/16 04:52 PM
#21

Was quite a shock to learn of Larry Hagen passing, it will be a major loss to our Class of 63. Our sympathy and prayers to Wendy and his family. Shirley Long
11/30/16 08:15 AM
#22

RIP Larry--Friend, Teammate, Classmate.

W.K. "Chip" Hicks
11/30/16 10:01 AM
#23

Wendy,

My thoughts & prayers go out to you & your family at this most difficult time. Larry loved our class, did many wonderful things to keep us together & will be greatly missed.
12/01/16 12:32 PM
#24

I too express my deep condolences to Wendy and the Family. Larry was a friend for all of us, whether we lived in Dixon or across the country. I always appreciated his e-mails regarding the class. I have fond rememberances of Larry in school and at our reunions. I will miss him.
11/03/17 12:00 PM
#25

Another of our lovely souls has passed on. Here's the message I received this morning from Sally Welty's husband Brian Hedrick:

Sally's well lived life is over. She passed yesterday at home. Wake is Sunday 2 to 5 pm at Jones Funeral home in Dixon. Mass on Monday 10:30 am at St Pat's in Dixon. Obit will be in the suburban paper....Daily Herald....online with Rockford Register Star. Also in the Dixon Telegraph.

Not sure who to notify in your class now that Larry Hagan is gone.

Doug Stuart
11/04/17 04:16 PM
#26

I am so sorry to hear of Sally's passing. My heart goes out to her family.
11/05/17 07:27 AM
#27

Thanks, Doug for letting us know about Sally. Brian & family please accept our deepest sympathy at this difficult time. Our thoughts, prayers & love are with you & family. Take care!
11/05/17 02:42 PM
#28

So very sorry to hear of Sally Welty Hedrick's passing. I have the most happy memories of her and our lives in high school. Prayers and condolences to her family. Love to all, Louise
11/05/17 03:25 PM
#29

So very sorry to hear of Sally Welty Hedrick's passing. Prayers and condolences to her family
11/06/17 11:12 AM
#30

I was so saddened to hear of Sally's passing. Our prayers are with her family.